We're Seeking Directors for 2019 One Acts!
Published: December 13, 2018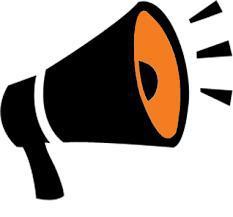 Hello!
Everyone's Theatre Company, Inc. is presently seeking directors for our 2019 Spring Production: "An Evening of One Acts".
Our One Acts will be auditioning in February 2019 - rehearsals will follow at The Lutheran Church of Reformation at 111 N. Chestnut Street 14604 and performances will be at MUCCC 142 Atlantic Ave, Rochester, NY 14607 the week of May 5-12.
We are looking for 3 directors who would be interested in directing a one-act play, which has been written by a local playwright
There are 3 plays to chose from - many of which have been only performed in staged readings.
Rehearsal dates for all productions are tentative at the moment as we finalize arrangements.
If you are interested in reading the plays selected by us, please let us know as soon as possible at info@everyonestheatre.com
and we will send a copy for your review.
We request that if you are interested in directing one of the plays, please respond by January 1st.
Thank you for your time.
« View All News